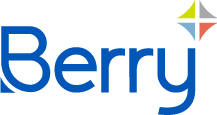 Job Information
Berry Global

PACKER/INSPECTOR (B shift)

in

ANAHEIM

,

California
PACKER/INSPECTOR (B shift)
Job ID: 7978

Functional Area: MANUFACTURING

Position Type: Full-Time Regular

Relocation Provided: No

Shift: 2nd Shift

Location: ANAHEIM, CA

Education Required: High School Diploma

Experience Required: 1 - 3 Years

Hours of Work: See below
Must be able to work shift schedule: Wednesday – Sunday; 2 pm – 10 pm
Salary: Base $13.50 + Shift differential $0.50 + Profit Sharing Bonus paid 2x a year + Paid meal periods.
Under the direction of the Shift Supervision or lead, this position pack product into boxes and assures consistent quality of production that meet or exceeds customer requirements. Complies with Good Manufacturing Practices and packing requirements of finished product. This includes packing, labeling, stacking boxes and supplying product line as needed.
ESSENTIAL COMPETENCIES/REQUIREMENTS
Safety – A commitment to apply safety knowledge, skills and attitudes to everyday work.

Experience: Experience in manufacturing strongly preferred

Education: High School diploma or GED Certificate.

Communication: Ability to read and interpret documents such as safety rules, quality and Bill of Materials. English communication strongly preferred.

Mathematical Skills: Ability to add, subtracts, multiply and divided.

Reasoning Ability: Ability to solve practical problems and deal with variables in situations. Ability to interpret a variety of instructions furnished in written and oral, form. Attention to detail and dealing with complexity.

Computer Skills: Basic computers skills necessary to retrieve QSI documents, and entering vacation requests and related entries.
We are an Equal Opportunity Employer and do not discriminate against any employee or applicant for employment because of race, color, sex, age, national origin, religion, sexual orientation, gender identity, status as a veteran, and basis of disability or any other federal, state or local protected class.