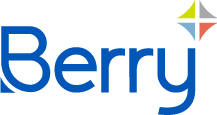 Job Information
Berry Global

ISO/SQFP REPRESENTATIVE

in

FULTON

,

Kentucky
Overview
Our Fulton, KY location is currently offering a $600 bonus that is awarded to new hires who complete 90-days of continuous employment! We offer semi-annual Profit Sharing Bonuses, matching 401K, Health, Dental, & Vision insurance, and more!
Berry Global, headquartered in Evansville, Indiana, is committed to its mission of 'Always Advancing to Protect What's Important.' With $13 billion in revenue for fiscal year 2019 on a combined pro forma basis from operations, Berry is a leading global supplier of a broad range of innovative nonwoven, flexible, and rigid products used every day within consumer and industrial end markets. Berry operates over 290 manufacturing facilities worldwide, on six continents, and employs over 48,000 individuals.
At Berry, we pursue excellence in all that we do and are always advancing to improve the way we work along with the products and services we provide. Our culture fosters trust and partnerships through appreciation, acknowledgement, and inclusion. At Berry, we are continuously improving to support our mission and exemplify our values of partnerships, excellence, growth, and safety. To learn more about Berry, visit berryglobal.com.
Responsibilities
DUTIES AND RESPONSIBILITIES: The primary duties and responsibilities consist of, but are not limited to, the following:
Exemplifies the Berry Behaviors and Values at all times. Leads by example and exhibits professionalism in all areas when representing Berry inside and outside of the plant.

Work in a professional manner with other associates to ensure only quality product being released to the customer.

Must follow and comply with all ISO 9001, SQF - Food Safety, ISO 15378 established requirements.

The authority & responsibility to promote the awareness of customer requirements & expectations throughout the organization.

Coordinates & Schedules the management review meetings.

Facilitate the plant quality internal audit programs and follow-up on any findings.

Act as the liaison with Regulatory Auditors relating to plant certifications such as ISO 9001 and other certifications involving the Quality Management System.

Must follow and comply with Safety & Quality Absolutes.

Must follow all regulatory laws and guidelines.

Performs various other duties as assigned by Quality Assurance Manager.

Notify the Shift Supervisor of any non-conformances that are found. Monitor active concerns for prompt resolution and elevate issue up the Management chain if the non-conformance is not being addressed.

Notify Quality Assurance Manager of any quality defects which are not corrected promptly.

Identify non-conforming product with "Hold" labels and update the hold log.

Place non-conforming finished product on hold. Coordinate the recheck and disposition.

Responsible for dispositioning any and all product in the "Hold" area while keeping it in a clean and orderly shape (5S) daily.

Provide theQuality Assurance Managerwith information concerning accuracy and completeness of quality control documents in all plant departments, such as: 1st Shot Verification Sheets, X Bar & R Charts, Calculated Dye Pump Setting Sheets, and Quality Monitor / Attribute Charts.

Complete all "Certificates of Analysis" as required.

Assist theQuality Assurance Managerin identifying quality deficiency trends and in finding solutions to improve plant quality standards.

Assists in training and coaching packers on the production floor to be able to understand test methods and specifications to ensure accuracy and comprehension.

Coordinates production inspection activities to ensure all lines are tested during the manufacturing process.

Notify the Quality Assurance Manager immediately of any quality department equipment deficiencies.

Maintain test equipment in accordance with set standards. Train others as required.

Manages all quality reporting, retain program, and gage-list calibration.

Test in process, finished, and return products as requested. Assist in developing procedures and acceptance limits.

Responsible for ensuring quality and housekeeping standards (5S) are maintained.

Ensure a smooth transition between shifts by communicating any ongoing concerns / lingering issues to incoming technician.

Activity support the development and implementation of future Quality Assurance tools/systems.

Supports QA Tech & QA Resin Analyst in daily activities as needed.
Qualifications
EDUCATIONAL, SKILL, & PHYSICAL REQUIREMENTS:
High School Diploma or equivalent.

Prior experience with ISO, SQF, HACCP regulations required; experience in Quality Assurance preferred.

Strong computer skills required with proficiency in Microsoft Excel, Word, Power Point, and Outlook.

Great communication skills--verbal and written; must effectively communicate with employees, vendors, and customers.

Independent in working effectively with little supervision; self-starter, displaying ability to work and deliver results in a fast-paced, performance driven environment.

Strong attention to detail, time management skills, organization and problem-solving skills.

Ability to work as a cross-functional team member.
We are an Equal Opportunity Employer and do not discriminate against any employee or applicant for employment because of race, color, sex, age, national origin, religion, sexual orientation, gender identity, status as a veteran, and basis of disability or any other federal, state or local protected class. (https://careers-berryglobal.icims.com/jobs/19685/iso-sqfp-representative/job?mode=apply&apply=yes&in_iframe=1&hashed=-1834445335)
Location US-KY-FULTON
Job ID 2023-19685
Position Type Regular Full-Time
Category Manufacturing
Location : Address 191 INDUSTRIAL PARK ROAD