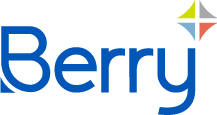 Job Information
Berry Global

WAREHOUSE KEEPER - Materials

in

LIBERTYVILLE

,

Illinois
Overview
Job details:
Start Pay: $19.00
Job Type: Full-time
8 hours Day Shift: M-F
Benefits:
Berry offers three Anthem medical insurance plans. Full medical, dental and vision insurance are provided with this position. If elected, insurance coverage begins the first day of the month following 30 days of employment. We also offer medical, dental, vision, life insurance, disability and 401k plans.
Berry is proud to provide accumulated time off for:
11 Holidays (including Birthday and Personal Choice Day)

Vacation Time

Personal Days for Perfect Attendance
Additional Benefits:
Steel toe boot reimbursement
Safety Prescription Glasses reimbursement
Uniforms provided at no cost for the employee
Purpose of the Position:
The Warehouse Keeper accurately receives materials/products (inbound shipments) in order to maintain integrity of inventory control, and ensures delivery of materials/product to the proper department.
At Berry, we are committed to our mission of 'Always Advancing to Protect What's Important.' With $13 billion in revenue, we are a leading global supplier of a broad range of innovative nonwoven, flexible, and rigid products used every day within consumer and industrial end markets. We operate over 290 manufacturing facilities worldwide, on six continents, and employ over 48,000 individuals.
Are you looking for an inclusive organization with a fast-paced environment? We work with many of the world's leading brands to bring them value-added protection solutions. We foster an environment of team players who embrace our strong ties to the communities in which we work and serve. Become part of a place where your work is valued. Join our growing team today.
Responsibilities
Areas of Responsibility and Authority:
Receiving & Storage of Spare Parts and materials-Retrieves deliveries for Spare Parts Cage and does put-away of the spare parts in the proper location.-Retrieves deliveries for materials (color, liner, additives, valves) and put in the proper location.

Staging , capturing and issuing in the system-Issue materials (color, liner, additives, valves) physically and to the Company;s system in a daily basis.-Manage returns of material (color, liner, additives, valves) physically and to SAP in a daily basis.-Enters receivers into the system and adjusts inventories per item for spare parts.

Housekeeping and Safety-Ensure Materials area is kept clean and clear of safety issues on a daily basis.-Ensure Parts Cage is kept clean and organized with no clutter in the walkways on a daily basis.-Sweeps and mops floors.-Ensures all pathways are kept clear.-Empties garbage containers when full.-Perform daily safety checklist when driving forklift-Report any unsafe condition or near miss in the Warehouse or Spare Parts Cage-Reporting loss, damage and any such discrepancies to the supervising authorities. Responsible to reconcile daily disbursements of spare parts allocated to machines from the Spare Parts Cage

Cycle Counts-Performs cycle counts and reconciles discrepancies on a daily basis for raw materials.-Participates in bi-annual full cycle count for finish goods inventory.-Participates in annual full cycle count for spare parts inventory.

Non Conformance Reports

Perform daily safety checklist when driving forklift

Report any unsafe condition or near miss on the Warehouse

Supports and maintains all policies of the company including but not limited to ISO/BRC Standards, Health and Safety Requirements, Continuous Improvement, and standard work procedures.
Required Education/Skills
Qualifications
High School Diploma/GED preferred, but not required

1 year experience similar Warehouse position

1 year experience in inbound shipping

1 year experience in an active Warehouse with multiple part numbers

Ability to operate a stand up and sit down forklift.

Inventory experience.

Ability to lift up to 50 lbs. to move shipments and equipment.

Standing/walking for long periods of time.

Basic computer proficiency (Excel)

English Fluent required

Spanish preferred, but not required
We are an Equal Opportunity Employer and do not discriminate against any employee or applicant for employment because of race, color, sex, age, national origin, religion, sexual orientation, gender identity, status as a veteran, and basis of disability or any other federal, state or local protected class. (https://careers-berryglobal.icims.com/jobs/19644/warehouse-keeper---materials/job?mode=apply&apply=yes&in_iframe=1&hashed=-1834445335)
Location US-IL-LIBERTYVILLE
Job ID 2023-19644
Position Type Regular Full-Time
Category Manufacturing
Location : Address 1515 FRANKLIN BLVD