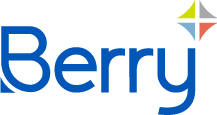 Job Information
Berry Global

ELECTRICAL TECH

in

MOUNTAIN TOP

,

Pennsylvania
ELECTRICAL TECH
Job ID: 6638

Functional Area: EHS

Position Type: Full-Time Regular

Relocation Provided: No

Location: MOUNTAIN TOP, PA

Education Required: High School Diploma

Experience Required: 3 - 5 Years
Berry Global Berry Global, headquartered in Evansville, Indiana, is committed to its mission of 'Always Advancing to Protect What's Important.' With $13 billion in revenue for fiscal year 2018 on a combined pro forma basis from operations, Berry is a leading global supplier of a broad range of innovative nonwoven, flexible, and rigid products used every day within consumer and industrial end markets. Berry operates over 290 manufacturing facilities worldwide, on six continents, and employs over 48,000 individuals.
At Berry, we pursue excellence in all that we do and are always advancing to improve the way we work along with the products and services we provide. Our culture fosters trust and partnerships through appreciation, acknowledgement, and inclusion. At Berry, we are continuously improving to support our mission and exemplify our values of partnerships, excellence, growth, and safety. To learn more about Berry, visit berryglobal.com
PURPOSE:
The Electrical Technician is responsible for maintaining equipment in optimal running conditions. Determine the cause of mechanical breakdowns, repair and return equipment to proper operating order in minimum time.
RESPONSIBILITIES:
Completely assemble or disassemble production lines or support equipment as required for repairs or installations. Perform electrical troubleshooting on; AC & DC motor drives, distribution panels, solenoids, relays, and other related devices.

Regularly inspect production lines/ support equipment and oil, grease, clean, repair, or modify same in performing preventive maintenance routines. Maintain required maintenance logs, time sheets, blue prints on other documents used in performing maintenance functions.

Order spare parts, replacement parts and other materials required through group leader, stockroom, or supervisor.

Communicate with shift leads and supervisor about on-going issues and the ability to provide resolution with proper documentation and root cause analysis.

Complete all required safety work orders and report to supervisor upon completion.

Follow all safety guidelines for lockout / tag out set forth by department, plant and Berry Global.
QUALIFICATIONS:
AAS in Mechanical/ Electrical field (preferred)

2-5 Years of industrial maintenance experience

Knowledge of electrical systems including distribution, circuits, wiring, fuses, switches, and relays

Understanding of PLC's, ladder logic, I/O, and machine control devices

Understanding of lubrication procedures including the use of oil and grease

Basic understanding of mechanical systems including: belt, pulleys, gears, motors, and transmissions

Ability to read schematics and blueprints along with a sufficient understanding of electrical, electronic, pneumatic, and hydraulic systems to trace problems when prints are not available

Basic knowledge of hydraulic and pneumatic systems and devices

Minimum two-to-three years technical training

Certification in NFPA 70E or certifiable

AutoCAD

Ability to perform various physical tasks such as; lifting up to 50 pounds, using a hoist frequently, bend, twist, squat vertically (approx. 3 hours), walk/stand on concrete surface 6-9 hours and operate in a non-climate controlled facility.
We are an Equal Opportunity Employer and do not discriminate against any employee or applicant for employment because of race, color, sex, age, national origin, religion, sexual orientation, gender identity, status as a veteran, and basis of disability or any other federal, state or local protected class.