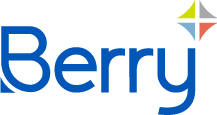 Job Information
Berry Global

Manufacturing Shift Supervisor

in

MUSCATINE

,

Iowa
Manufacturing Shift Supervisor
Job ID: 7547

Functional Area: MANUFACTURING

Position Type: Full-Time Regular

Relocation Provided: No

Location: MUSCATINE,IA

Education Required: GED

Experience Required: 1 - 3 Years
Berry Global Berry Global, headquartered in Evansville, Indiana, is committed to its mission of 'Always Advancing to Protect What's Important.' With $13 billion in revenue for fiscal year 2018 on a combined pro forma basis from operations, Berry is a leading global supplier of a broad range of innovative nonwoven, flexible, and rigid products used every day within consumer and industrial end markets. Berry operates over 290 manufacturing facilities worldwide, on six continents, and employs over 48,000 individuals.
At Berry, we pursue excellence in all that we do and are always advancing to improve the way we work along with the products and services we provide. Our culture fosters trust and partnerships through appreciation, acknowledgement, and inclusion. At Berry, we are continuously improving to support our mission and exemplify our values of partnerships, excellence, growth, and safety. To learn more about Berry, visit berryglobal.com
PURPOSE:
The Manufacturing Shift Supervisor accomplishes results by communicating job expectations; planning, monitoring, and appraising job results. This position will maintain workflow by monitoring steps of the process; setting processing variables and observing control points and equipment. Responsible for maintaining a safe and clean work environment by educating and directing personnel on the use of all control points, equipment, and by maintaining compliance with established policies and procedures. Additionally this position resolves personnel problems by analyzing data; investigating issues; identifying solutions and recommending action.
RESPONSIBILITIES:
Responsible for tracking and directing all parts manufactured as needed for work order.

Responsible for overseeing production rate of skilled labor to monitor workflow, efficiency and quality.

Responsible for issuing corrective action notifications for program areas failing to meet the quality / delivery expectations.

Responsible for consistently evaluating / documenting personnel performance as needed.

Responsible for managing housekeeping of entire production area

Responsible for supervising, overseeing and directing all associates in area in their daily performance of job duties as it pertains to their productivity, quality of product manufactured, housekeeping and safety.

Responsible for training assignments of new associates, evaluate progress during 90-day probationary period, recommends discharge or retention.

Responsible for ensuring that all hours worked by associates are accurate in the attendance system and verify all time cards of all hourly associates working on their shift

Interpret company polices to employees, enforces all safety regulations.

Responsible for new employee instructions.

Assign jobs and scheduled employees.

Resolve issues with employees.
QUALIFICATIONS:
The Manufacturing Supervisor will have 3 years of increasing responsibility in a manufacturing environment.

High school education or GED equivalent, or equivalent combination of education and experience; Supervisory experience.

Must have the ability to set goals and hold the team accountable to achieve these goals. Must have excellent communication skills, and must take responsibility for their actions.

Basic math skills (addition, subtraction, division, multiplication) are required.

Problem-solving skills; Ability to think outside the box.

5 years of supervision experience within a plant manufacturing facility.

Associates degree or equivalent.

Proficient skills in MS Office

Lean Manufacturing principles

Six Sigma Principles
We are an Equal Opportunity Employer and do not discriminate against any employee or applicant for employment because of race, color, sex, age, national origin, religion, sexual orientation, gender identity, status as a veteran, and basis of disability or any other federal, state or local protected class.