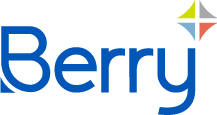 Job Information
Berry Global

EXTRUSION LEAD OPERATOR

in

NASHVILLE

,

Tennessee
Overview
Berry Global Berry Global, headquartered in Evansville, Indiana, is committed to its mission of 'Always Advancing to Protect What's Important.' With $13billionin revenue for fiscalyear 2019 on a combined pro forma basis from operations, Berry is a leading global supplier of a broad range of innovative nonwoven, flexible, and rigid products used every day within consumer and industrial end markets. Berry operates over290manufacturing facilities worldwide, on six continents,and employs over48,000 individuals.
At Berry, we pursue excellence in all that we do and are always advancing to improve the way we work along with the products and services we provide. Our culture fosters trust and partnerships through appreciation, acknowledgement, and inclusion. At Berry, we are continuously improving to support our mission and exemplify our values of partnerships, excellence, growth, and safety. To learn more about Berry, visit berryglobal.com
Responsibilities
Adheres to all safety policies and procedures and ensures all team members work within the safety guidelines.

Complete safety orientation and forklift certification training.

Complete behavior-based Safety and Quality audits monthly.

Have a basic understanding of how the extrusion process works with relations to film properties, web handling, raw materials, and finished product.

Have basic understanding of our product, customer specifications and visual inspection requirements.

Learn how to accurately enter and review key film properties in Quality Windows.

Has general knowledge of and operates within the guidelines of FIFO, 5S and/or other Lean Manufacturing structures.

Help maintain sufficient labeling & packaging supplies during and at the end of shift.

Assists in the training of new-hires.

Responsible for ensuring all finished product is within customer specifications.

Ensures that all test data sheets are verified, that all data falls within specified targets and is positively

Completes proper documentation in line log and other line paperwork.

Responsible for ensuring all outgoing product is labeled and packaged according to customer specifications.

Responsible for proper housekeeping of the line and adjacent areas.

Works with maintenance to complete minor and preventative maintenance on the line.

Must complete all job task checklists within first 90 days of employment.

And the following demonstrated skills/knowledge/ability:

Embossing roll and rubber roll care/cleaning/film wrapping removal procedures.

Core cutting procedures.

Line thread up and winding procedures.

The procedures to change screens.

Set up an order on assigned machines with minimal assistance.

Trouble-shooting and identifying process changes.

Knowing resin and concentrate use and identification.

Understanding of all film properties (tensile, COF, etc.).

Production schedule and discrete job routing sheet (DJRS) interpretation.

The procedures for purging extruders for shutdown and start up.

Understanding the raw material codes and location of raw materials and silos, and how to hook them up to the blender.

Thorough understanding and knowledge of the troubleshooting manual and how to access it.

Must have the ability to set up any production job without technical assistance.

Perform blender set-up and be able to troubleshoot blender feed issues.

Set control parameters to standard operating conditions.

Know treated operation and general trouble-shooting and safety procedures.

Understand and troubleshoot gauge control issues.

Able to safely trouble-shoot granulator malfunctions.

Develop oscillator operating and trouble-shooting skills.

Know and understand proper die care.

Identify and trouble-shoot most basic process issues.

Understand the basics of die bolt mapping.

Strong understanding of our product and customer specifications.

Must lead and orchestrate a Tier 1 meeting.

Understanding of resin, web handling/winding and film properties.

Filter cleaning and replacement

Ability to perform die Shim

Able to assist in major maintenance operations

Able to communicate effectively with others to improve individual and team performance

Identify any machine, gauge or problems that arise through team cooperation and facilitate correction of issue

Able to evaluate and make important decisions within the plant framework

Requires minimal supervision

Exhibit initiative in training for self and line team members

Supervisory Responsibilities :
Supervision Received : Team Supervisor and Plant Management

Supervision Given : none
Qualifications
"To perform this job successfully, an individual must be able to perform each essential duty satisfactorily. The requirements listed below are representative of the knowledge, skill, and/or ability required. Reasonable accommodations may be made to enable individuals with disabilities to perform the essential functions."
Education: HS Diploma or GED

Experience : Minimum of 3 years manufacturing experience required.

Physical/Cognitive Requirements : Work is performed in a plant environment with frequent contact with others. Requires prolonged standing and frequent bending, stooping and stretching, manual dexterity, the ability to distinguish letters, occasional lifting up to 50 lbs., and the use of equipment. Able to withstand high levels of heat, while wearing the appropriate provided PP
We are an Equal Opportunity Employer and do not discriminate against any employee or applicant for employment because of race, color, sex, age, national origin, religion, sexual orientation, gender identity, status as a veteran, and basis of disability or any other federal, state or local protected class. (https://careers-berryglobal.icims.com/jobs/19688/extrusion-lead-operator/job?mode=apply&apply=yes&in_iframe=1&hashed=-1834445335)
Location US-TN-NASHVILLE
Job ID 2023-19688
Position Type Regular Full-Time
Category Manufacturing
Location : Address 463 HARDING INDUSTRIAL DR.