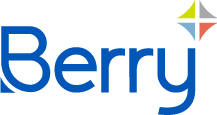 Job Information
Berry Global

EH&S Coordinator

in

PRINCETON

,

Indiana
Overview
Berry Global Berry Global, headquartered in Evansville, Indiana, is committed to its mission of 'Always Advancing to Protect What's Important.' With $13 billion in revenue for fiscal year 2019 on a combined pro forma basis from operations, Berry is a leading global supplier of a broad range of innovative nonwoven, flexible, and rigid products used every day within consumer and industrial end markets. Berry operates over 290 manufacturing facilities worldwide, on six continents, and employs over 48,000 individuals.
At Berry, we pursue excellence in all that we do and are always advancing to improve the way we work along with the products and services we provide. Our culture fosters trust and partnerships through appreciation, acknowledgement, and inclusion. At Berry, we are continuously improving to support our mission and exemplify our values of partnerships, excellence, growth, and safety. To learn more about Berry, visit berryglobal.com
Responsibilities
SUMMARY
The EHS Coordinator manages day-to-day and routine EHS operations at their site and provides technical support on environmental, health, and safety issues to all departments under the guidance of the multi-site EHS leader. Responsibilities include directing activities relating to all regulatory agencies (OSHA, EPA, DOT, etc.), security, workers compensation and property/casualty insurance matters.
QUALIFICATIONS
To perform this job successfully, an individual must be able to perform each essential duty satisfactorily. The requirements listed below are representative of the knowledge, skill, and/or ability required. Reasonable accommodations may be made to enable individuals with disabilities to perform the essential functions.
ESSENTIAL DUTIES AND RESPONSIBILITIES
Develop, implement, and manage environmental, health, and safety programs, policies, projects, and procedures.

Review and update EHS programs, policies, and procedures at least annually and more frequently as changes occur at the plant.

Coordinates with the multi-site EHS manager to develop best practices, standards, and 5S projects that drive continuous improvement in our processes.

Identify hazardous conditions/actions within the plant and recommend corrective measures.

Lead Management of Change on new equipment.

Serve as a backup to the multi-site EHS manager as needed.

Organize, facilitate, and oversee all required safety training, i.e. forktruck, lockout, fall protection, confined space, new hire, etc.

Create site EHS training matrix and training schedule to ensure mandatory topics are covered with employees as needed and on time.

Develop and present training as needed for site-specific training topics.

Provide safety orientation to new employees.

Develop, coordinate, and provide Supervisors/Production Shift Leads with safety training information for daily safety talks.

Identify training needs, create training materials, and lead training efforts for one-point lesson materials and awareness programs as defined by regulations, policies, and/or incident trends.

Track EHS training to ensure compliance with Corporate Regulatory Task Schedule.

Identify gaps in safety training curriculum by analyzing injury/illness data.

Supervise safety teams and leads safety committees.

Support site as safety mentor for visitors.

Manage the Contractor Safety Program and ensure compliance.

Champion EHS efforts and serve as a liaison for EHS for employees, frontline leaders, and management team members.

Maintain a presence in all areas of the plant by touring areas of the facility at least daily.

Enter data into the EHS software and track participation of team members in safety activities and initiatives.

Investigate all incidents and property losses.

Lead the process when there is an injury or illness at the plant to include managing referrals for injury/illness treatment, injury/illness reporting, incident record-keeping, event investigation documentation and recording in EHS database.

Maintain OSHA 300 log.

Manage the administration of the workers compensation program.

Prepare weekly/monthly incident summary reports.

Manage all property/casualty insurance claims.

Assist inspection personnel from insurance carriers, OSHA, EPA, DOT, etc.

Review and make final determinations on new chemical requests. Maintain SDS sheets in electronic chemical tracking system.

Manage all federal, state and local environmental permits and ensure compliance.

Perform audits to ensure both regulatory compliance tasks and housekeeping tasks are being completed correctly and according to schedule.

Identify needs, make recommendations, and assist in purchasing appropriate personal protective equipment. Approve all PPE purchases.

Recommend and budget for safety capital expenditure items and annual safety budget.

Perform any other duties established by the Plant Manager.

Follow applicable HR, ISO, Food Safety, and cGMP polices.

Comply with Berry Safety Absolutes, Berry Quality Absolutes, and all regulatory laws and guidelines.
Qualifications
KNOWLEDGE AND SKILLS
To perform the job successfully, an individual should demonstrate the following competencies:
Identifies and resolves problems in a timely manner; Gathers and analyzes information skillfully.

Strong organizational skills with proven ability to complete multiple tasks simultaneously.

Must be able to work independently, as well as, effectively perform as a member of cross-functional teams. Contributes to building a positive team spirit.

Exhibits sound and accurate judgment; Supports and explains reasoning for decisions; Includes appropriate people in decision-making process.

Uses time efficiently.

Approaches others in a tactful manner; Reacts well under pressure; Treats others with respect and consideration regardless of their status or position; Accepts responsibility for own actions; Follows through on commitments.

Demonstrates accuracy and thoroughness; Looks for ways to improve and promote quality; Applies feedback to improve performance; Monitors own work to ensure quality.

Meets productivity standards; Completes work in timely manner; Strives to increase productivity; Works efficiently and quickly.

Observes environmental, safety and security procedures; Determines appropriate action beyond guidelines; Reports potentially unsafe conditions; Uses equipment and materials properly.

Adapts to changes in the work environment; Able to deal with frequent change, delays, or unexpected events.

Is consistently at work and on time. Able to adapt schedule to meet needs of facility with regards to EHS duties.

Follows instructions, responds to management direction; Takes responsibility for own actions; Completes tasks on time or notifies appropriate person with an alternate plan.

Generates suggestions for improving work.
EDUCATION AND/OR EXPERIENCE
High School Diploma, GED or equivalent required.

Associate or Bachelor of Science Degree in Industrial Safety Management, Occupational Health and Safety Management or a related field strongly preferred.

A minimum of one year of Safety Experience in an industrial setting preferred. Experience in the plastics industry helpful.

Extensive knowledge of OSHA, EPA, and other government regulations required.

Valid driver's license required.
COMMUNICATION SKILLS
Excellent written and oral communication skills necessary.

The ability to read, interpret, and create documents such as safety rules, operating and maintenance instructions, and procedure manuals is essential.

Must be able to create and present effective training presentations to individuals and groups of associates.
REASONING ABILITY
Ability to apply common sense understanding to carry out instructions furnished in written, oral, or diagram form.
COMPUTER SKILLS
To perform this job successfully, an individual must be a competent user of word processing, spreadsheet, presentation, and communication software. Knowledge of manufacturing software is helpful, but not required.
PHYSICAL DEMANDS
The physical demands described here are representative of those that must be met by an employee to successfully perform the essential functions of this job. Reasonable accommodations may be made to enable individuals with disabilities to perform the essential functions.
While performing the duties of this Job, the employee is regularly required to sit for long periods; stand; walk; use hands to finger, handle, or feel; reach with hands and arms; talk; hear. The employee will occasionally be required to climb, balance, stoop, kneel, or crouch. The employee must occasionally lift and /or move up to 25 pounds. Specific vision abilities required by this job include close vision, distance vision, color vision, peripheral vision, depth perception and the ability to adjust focus.
WORK ENVIRONMENT
The work environment characteristics described here are representative of those an employee encounters while performing the essential functions of this job. Reasonable accommodations may be made to enable individuals with disabilities to perform the essential functions.
While performing the duties of this Job, the employee is occasionally exposed to moving mechanical parts, vibration, dust, and high noise levels.
We are an Equal Opportunity Employer and do not discriminate against any employee or applicant for employment because of race, color, sex, age, national origin, religion, sexual orientation, gender identity, status as a veteran, and basis of disability or any other federal, state or local protected class. (https://careers-berryglobal.icims.com/jobs/19664/eh%26s-coordinator/job?mode=apply&apply=yes&in_iframe=1&hashed=-1834445335)
Location US-IN-PRINCETON
Job ID 2023-19664
Position Type Regular Full-Time
Category Environment/Health/Safety
Location : Address 889 W Gach Road