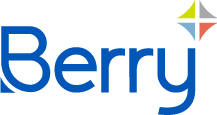 Job Information
Berry Global

TRUCK DRIVER

in

SARASOTA

,

Florida
Overview
Berry Global Berry Global, headquartered in Evansville, Indiana, is committed to its mission of 'Always Advancing to Protect What's Important.' With $13billionin revenue for fiscalyear 2019 on a combined pro forma basis from operations, Berry is a leading global supplier of a broad range of innovative nonwoven, flexible, and rigid products used every day within consumer and industrial end markets. Berry operates over290manufacturing facilities worldwide, on six continents,and employs over48,000 individuals.
At Berry, we pursue excellence in all that we do and are always advancing to improve the way we work along with the products and services we provide. Our culture fosters trust and partnerships through appreciation, acknowledgement, and inclusion. At Berry, we are continuously improving to support our mission and exemplify our values of partnerships, excellence, growth, and safety. To learn more about Berry, visit berryglobal.com
Responsibilities
Safely operates a tractor-trailer, to transport materials to and from the Main Plant and the warehouse.

Provides courier services for all documents between locations.

Maintains servicing, fluids and fueling of the vehicles, as required. Report all mechanical problems to supervisor immediately.

Regularly attends safety training, maintains drivers license, and regulatory driving requirements.

Primarily responsible for supplying the daily, raw and packaging materials to the Main Plant.

Daily shipping duties performed by the shipper.

Safe operation of lift truck, onboard computer, and scanning device.

Safety is the primary responsibility of the lift truck driver. Traffic rules within the warehouse must be adhered to. Reckless operation of a lift truck will not be tolerated.

The driver is responsible to change the propane tank at the beginning of each day for his lift truck. Any damage to the warehouse, equipment or materials in storage must be reported to the Warehouse Supervisor immediately.

Care and knowledge in the use and operation of the onboard computer and scanning device is critical to have success on this job

Inventory accuracy in the movement, storage of product and materials, transfer and shipment of the same is the second most important responsibility for this job.

The warehouse has a fixed, but flexible storage system. The shipper must have a thorough knowledge of the inventory storage matrix and the JDE inventory system.

Transports scrap, finished and WIP product, and returned raw materials from Berry trailers to a storage location, and with the on board computer, enters the transfer to the new location.

Receives incoming Customer Returns, Raw and Packaging Materials, and machinery.

Picks orders to ship, using the inventory location sheets, the on board computer and the JD Edwards pick sheets. Transports the product to the loading dock and loads onto a trailer.

Correct loading configuration, shipping documents and shipping security measures are completed.

Housekeeping / GMP are a team effort. Follow SQF cleaning practices and maintain documentation.

Adhere to all Company and departmental procedures.

Perform all other assigned duties as needed.

Assist in training as needed.
Qualifications
Capable of physical mobility, including sitting, bending, twisting, standing, climbing and lifting.

Capable of reading, writing and speaking English.

Capable of maintaining an attendance record within the Company guidelines and working required overtime.

High school diploma preferred.

Capable of operating a forklift in a safe and cautious manner.

Capable of lifting up to 35 lbs.

Florida Class A Driver's License
We are an Equal Opportunity Employer and do not discriminate against any employee or applicant for employment because of race, color, sex, age, national origin, religion, sexual orientation, gender identity, status as a veteran, and basis of disability or any other federal, state or local protected class. (https://careers-berryglobal.icims.com/jobs/19642/truck-driver/job?mode=apply&apply=yes&in_iframe=1&hashed=-1834445335)
Location US-FL-SARASOTA
Job ID 2023-19642
Position Type Regular Full-Time
Category Manufacturing
Location : Address 7350 26TH COURT EAST