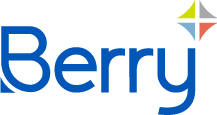 Job Information
Berry Global

ELECTRO-MECHANICAL TECH I

in

VICTORIA

,

Texas
Overview
Berry Global Berry Global, headquartered in Evansville, Indiana, is committed to its mission of 'Always Advancing to Protect What's Important.' With $13billionin revenue for fiscalyear2019 on a combined pro forma basis from operations, Berry is a leading global supplier of a broad range of innovative nonwoven, flexible, and rigid products used every day within consumer and industrial end markets. Berry operates over290manufacturing facilities worldwide, on six continents,and employs over48,000 individuals.
At Berry, we pursue excellence in all that we do and are always advancing to improve the way we work along with the products and services we provide. Our culture fosters trust and partnerships through appreciation, acknowledgement, and inclusion. At Berry, we are continuously improving to support our mission and exemplify our values of partnerships, excellence, growth, and safety. To learn more about Berry, visit berryglobal.com
We have an employment opportunity for an Electro-Mechanic I or II at the Victoria, Texas location. SIGN ON BONUS $2,000 *
Responsibilities
Proven competency position to perform preventative and repair maintenance. Works under close supervision and on projects that are of a routine nature. Follows standardized work directions and receives day to day direction of assignments.
Follows all Company policies regarding safety, quality and attendance; performs duties in a safe manner and report all observed safety hazards to management.

Basic Electrical skills and LOTO

Troubleshoots, repairs, and corrects mechanical, electrical, and process problems to ensure capability of production equipment.

Provides 24/7 technical support for production.

Regularly inspects production lines and support equipment and provides feedback for necessary maintenance service cycles.

Assists with assembly, installation, disassembly, and demolition of production equipment and building support equipment as required for upgrades or new installations.

Maintains a neat and orderly work area; meets plant and department housekeeping standards; may be assigned additional housekeeping responsibilities throughout the plant as needed to maintain a clean and orderly workspace.

Accurately records/documents detailed information regarding work performed in work order database.

Coordinates with contractors as needed for maintenance or project work; maintains building and grounds.

Participates in employee driven teams to address scrap, quality, safety or other production related issues.

Maintains and services printers.

Performs other duties as assigned or requested.

High school diploma or GED is required; specialized training through college, trade school, or formalized work training program preferred.

Two to four years work experience in industrial environments where mechanical aptitude is required.

Ability to read and interpret procedure manuals, specification sheets and other product documentation; ability to write simple reports and instructions; must be able to read, understand, and write in English.

Basic mathematical skills; understand simple mathematical concepts such as percentages and ratios; ability to read a weight scale, tape measure, and ruler to perform quality checks and transfer todocuments.

Focuses on solving conflict; maintains confidentiality; keeps emotions under control; relates well to all kinds of people, peers, subordinates and supervision; builds appropriate rapport; builds constructive andeffective relationships.

Identifies and resolves problems in a timely manner; gathers and analyzes information skillfully; develops alternative solutions; works well in group problem solving situations.

Speaks clearly; listens and gets clarification; demonstrates group presentation skills; participates in meetings.

Dedicated to providing the highest quality products and services which meet the needs and requirements of internal and external customers; looks for ways to improve and promote quality; monitors own work toensure quality.

Exhibits objectivity and openness to other's views; provides and welcomes feedback; contributes to building a positive team spirit; puts success of team above own interests.

Ability to meet productivity standards; complete work in timely manner; strive to increase productivity; work quickly and accurately.

Observes safety and security procedures; determines appropriate action beyond guidelines; reports potentially unsafe conditions; uses equipment and materials properly.

Takes responsibility for own actions; keeps commitments; commits to long hours of work when necessary to reach goals; completes tasks on time.Possesses basic computer skills and is able to accurately record/document detailed information regarding work performed in our work order database.
Qualifications
Ability to organize and prioritize work activities and to handle multiple projects simultaneously.

Must have basic mechanical skills; must have or be willing to learn basic electrical skills.

Ability and willingness to work overtime as required; rotate on-call schedule with maintenance staff.

Ability to adhere to Berry's Safety, Health, and Environmental Vision, Policy, and Standards.

Must have manual dexterity involving total wrist action, twisting, pulling, and raising arms at or above shoulder height.

Ability to work in warm, humid, and cool climates for 12 or more hours per day or night.

Ability to stand, sit, kneel, bend, stoop, climb, reach, and crawl for prolonged periods of time; ability to lift up to 50 pounds unassisted.

Ability to wear personal protective equipment (PPE) which includes safety glasses, safety goggles, hearing protection, steel toe shoes/boots, face shield, apron, and face mask.

Ability to operate a forklift, maintain a forklift operator license, and operate a hoist.
Berry Global offers a comprehensive benefits package including:
Health insurance after 30 days of employment

Company paid life insurance

401(k) retirement plan with a company match

Educational reimbursement

Paid vacations and holidays

Profit Sharing Bonus

Perfect Attendance Bonus
We are an Equal Opportunity Employer and do not discriminate against any employee or applicant for employment because of race, color, sex, age, national origin, religion, sexual orientation, gender identity, status as a veteran, and basis of disability or any other federal, state or local protected class.
We are an Equal Opportunity Employer and do not discriminate against any employee or applicant for employment because of race, color, sex, age, national origin, religion, sexual orientation, gender identity, status as a veteran, and basis of disability or any other federal, state or local protected class. (https://careers-berryglobal.icims.com/jobs/19675/electro-mechanical-tech-i/job?mode=apply&apply=yes&in_iframe=1&hashed=-1834445335)
Location US-TX-VICTORIA
Job ID 2023-19675
Position Type Regular Full-Time
Category Manufacturing
Location : Address 202 SOUTH JOHN STOCKBAUER DRIVE