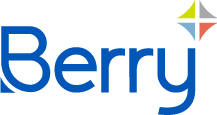 Job Information
Berry Global

MACHINE OPERATOR I

in

VICTORIA

,

Texas
MACHINE OPERATOR I
Job ID: 7535

Functional Area: MANUFACTURING

Position Type: Full-Time Regular

Relocation Provided: No

Shift: Any Shift

Location: VICTORIA, TX

Education Required: High School or GED Preferred

Experience Required: 1 - 3 Years
Berry Global Berry Global, headquartered in Evansville, Indiana, is committed to its mission of 'Always Advancing to Protect What's Important.' With $13 billion in revenue for fiscal year 2018 on a combined pro forma basis from operations, Berry is a leading global supplier of a broad range of innovative nonwoven, flexible, and rigid products used every day within consumer and industrial end markets. Berry operates over 290 manufacturing facilities worldwide, on six continents, and employs over 48,000 individuals.
At Berry, we pursue excellence in all that we do and are always advancing to improve the way we work along with the products and services we provide. Our culture fosters trust and partnerships through appreciation, acknowledgement, and inclusion. At Berry, we are continuously improving to support our mission and exemplify our values of partnerships, excellence, growth, and safety. To learn more about Berry, visit berryglobal.com
PURPOSE:
As an Operator I Trainee, learns to do the job and learns company policies and procedures to complete routine tasks. Follows written procedures and verbal instructions to accomplish assignments of a routine and repetitive nature. Considered an apprentice or trainee. Moderate understanding of the general job aspects and superficial understanding of the technical parts of the job.
RESPONSIBILITIES:
Follows all Company policies regarding safety, quality and attendance. Performs duties in a safe manner and report all observed safety hazards to the Shift Supervisor or Production Manager.

Maintains a neat and orderly work area; meets plant and department housekeeping standards. May be assigned additional housekeeping responsibilities throughout the plant as needed to maintain a clean and orderly work space.

Assists Operators with extruder start-ups. Threads up equipment with film (i.e. winders, folders, bag machines, printers). Threads up the tower with rope.

Changes the formula percentages on blenders according to the Traveler Report and verifies that the blender makes correct batches. Changes percentage formulas, changes to the new color formula and zeros out the scale blenders. Enables and/or disables hoppers sets fill time (in seconds) for hoppers.

Identifies when the vacuum pump filter is dirty and replaces it with a new one. Identifies when the screen pack is dirty, prepares the screen pack to be changed, and replaces the screen pack with a new one. Identifies when the sock sleeve on stabilizer is worn and replaces it with a new one. Identifies when the print plate on printer is worn, replaces it with a new one, and cleans the printer, as necessary.

Assists in giving breaks to Packers on the lines

Participates in employee driven teams to address scrap, quality, safety or other production related issues.
QUALIFICATIONS:
Education: Knowledge normally acquired through completion a High School diploma or GED.
Experience: In addition to the educational requirements 1-2 years mechanical experience or previous machine operator preferred.
Other desired qualifications: Good communications, willing to ask questions; willing to work in a fast paced environment. Motivated, energetic and willing to learn.
This position will be on 12 hour shifts, OT as required.
We are an Equal Opportunity Employer and do not discriminate against any employee or applicant for employment because of race, color, sex, age, national origin, religion, sexual orientation, gender identity, status as a veteran, and basis of disability or any other federal, state or local protected class.