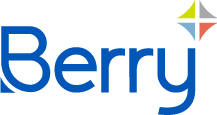 Job Information
Berry Global

Lab Scientist

in

United States
Lab Scientist
Job ID: 6138

Functional Area: RESEARCH/PRODUCT DEVELOPMENT

Position Type: Full-Time Regular

Relocation Provided: No

Location:

Education Required: Bachelors Degree

Experience Required: 3 - 5 Years
SUMMARY: Responsible for performing requested laboratory analysis, including polymer characterization, physical property testing, rheology, spectroscopy, thermal and other technologies. Perform data analysis and report conclusions for various resins, film properties, etc to support key product development activities.
RESPONSIBILITIES :
Performs physical and other analytical testing of raw materials, developmental samples and competitive goods; document, analyze, interpret and summarize testing results.

Initiate additional testing as suggested by interpretation of results of other tests. Initiate, propose or develop new methods during the course of testing with reference to product requirements.

Supports Berry Global & HH&S Mission and Business Plan in the area of property testing and polymer characterization.

Assists manufacturing plants on characterization/technical issues as required.

Participates in trade / professional organizations that are relevant to Berry Global business.

Contribute to the improvement of our testing capabilities.

Cooperate with Berry Global and its affiliates in the documentation, protection, and commercialization of such activities to the extent requested by Berry Global. In particular, to the extent that Berry Global wishes to seek patent protection as to such inventions, Employee shall cooperate in securing such protection.

Complete or assist with requests that may involve regulatory, COA, & SDS inquiries.

Maintains a neat and organized laboratory space while contributing to safety, quality, and housekeeping initiatives within the Research & Development function.
REQUIREMENTS: Qualified candidates must possess the following minimum qualifications:
BS or MS degree in Polymer Science, Polymer Engineering, Chemical Engineering, Chemistry, or equivalent.

3+ years relevant laboratory experience (BS), 0+ years experience (MS). Desired experience would include physical testing of films/thermoplastic resins, rheology, spectroscopy or microscopy techniques.

Demonstrated capability to conceive, plan, and solve complex technical problems.

Good communication skills with ability to write complex and detailed reports. Able to communicate this information and concepts to individuals, groups and customers as needed.

Able to resolve problems where the solutions or path forward is not obvious and involve multiple variables. Ability to perform advanced algebra, apply advanced algebraic formulas using spreadsheets, and create or modify spreadsheets as required.
We are an Equal Opportunity Employer and do not discriminate against any employee or applicant for employment because of race, color, sex, age, national origin, religion, sexual orientation, gender identity, status as a veteran, and basis of disability or any other federal, state or local protected class.