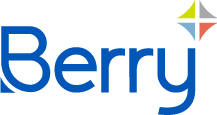 Job Information
Berry Global

ELECTRICIAN

in

WASHINGTON

,

Georgia
Overview
Berry Global Berry Global, headquartered in Evansville, Indiana, is committed to its mission of 'Always Advancing to Protect What's Important.' With $13billionin revenue for fiscalyear 2019 on a combined pro forma basis from operations, Berry is a leading global supplier of a broad range of innovative nonwoven, flexible, and rigid products used every day within consumer and industrial end markets. Berry operates over290manufacturing facilities worldwide, on six continents,and employs over48,000 individuals.
At Berry, we pursue excellence in all that we do and are always advancing to improve the way we work along with the products and services we provide. Our culture fosters trust and partnerships through appreciation, acknowledgement, and inclusion. At Berry, we are continuously improving to support our mission and exemplify our values of partnerships, excellence, growth, and safety. To learn more about Berry, visit berryglobal.com
Responsibilities
Education and/or Experience:
High School Diploma or equivalent (Technical school preferred).
Experience working with industrial electronic equipment; motors, drives, controls, starters, lights, power, communication, PLC's.
Experience working on energized circuits.
Good written and oral communications skills.
Language Skills:
Must be able to speak, read, write and comprehend English.
Mathematical Skills:
Must have basic math skills (add, subtract, multiply & divide).
Must be able to read a tape measure or rule in both standard & metric.
Job Description:
General:
Responsible for analyzing, troubleshooting, maintaining and repairing complex manufacturing equipment; electrical/electronic systems.
Assist in modifications to existing equipment to facilitate new production techniques and/or improved equipment reliability.
Performs preventive maintenance and calibration activities.
Qualification Requirements:
Proficient knowledge of computers, PLC's and other electronics preferred.
Exceptional troubleshooting capability. Ability to maintain all manufacturing equipment with emphasis on electrical/electronic control systems.
Able to investigate and secure relevant facts on malfunctioning equipment for the purpose of determining root cause and implementing countermeasures.
Demonstrated excellence in coordination and procurement of outside resources to support capital projects or maintenance repairs.
Superior level of knowledge concerning Plant specific electrical schematic diagrams and PLC programs.
Able to install, maintain, test, repair, and replace motors, drives, controls, starters, lights, power, communication, PLC and other related control systems.
Able to work in a team based environment supporting all maintenance activities as assigned.
Exceptional knowledge and industry best practice of safety procedures, including Arc Flash Protection.
Physical Demands:
12 hour work day.
Will Particiate in Planned Outage schedules
Requires standing, walking, kneeling, bending and reaching.
Requires pushing and pulling rolls, carts and hoists.
Requires lifting up to 55 pounds.
Requires ascending and descending ladders throughout the work day.
Comments:
Maintain an excellent attendance record.
Maintain an excellent safety record.
Demonstrates attention to detail through accuracy and completeness of information.
Complete assigned ISO training.
Others duties assigned.
We are an Equal Opportunity Employer and do not discriminate against any employee or applicant for employment because of race, color, sex, age, national origin, religion, sexual orientation, gender identity, status as a veteran, and basis of disability or any other federal, state or local protected class. (https://careers-berryglobal.icims.com/jobs/19690/electrician/job?mode=apply&apply=yes&in_iframe=1&hashed=-1834445335)
Location US-GA-WASHINGTON
Job ID 2023-19690
Position Type Regular Full-Time
Category Manufacturing
Location : Address 199 EDISON ROAD