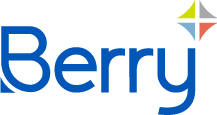 Job Information
Berry Global

INVENTORY CONTROL COORDINATOR

in

WAXAHACHIE

,

Texas
INVENTORY CONTROL COORDINATOR
Job ID: 7987

Functional Area: MANUFACTURING

Position Type: Full-Time Regular

Relocation Provided: No

Shift: 8 Hour Day

Location: WAXAHACHIE, TX

Education Required: High School Diploma

Experience Required: 3 - 5 Years
Coordinate daily receiving activities and Cycle Counting functions while helping to maintain inventory integrity and safety of all employees. Ensure all inbound product from vendors and other Berry facilities is scheduled and unloaded in a timely manner. Manage inventory availability among the main Distribution Center and any outside storage facilities.
ESSENTIAL FUNCTIONS:
Coordinate daily receiving functions including the scheduling and unloading of product produced at other Berry facilities, purchased product, and customer returns.

Ensure the proper stocking of each of these products.

Coordinate daily stock moves as needed to ensure efficient use of available space.

Coordinate cycle counts and inventory management on a daily basis.

Communicate with Berry's QA Department concerning holding or returning to the plant any goods that have been requested by the QA Department.

Maintain QA inventory at the distribution center.

Communicate on a daily basis with Leads and Supervisors concerning issues that affect the receipt or the stocking of goods.

Maintain clean, safe, and orderly work environment at all times.

Assist in physical inventories and various aspects of inventory management as needed.

This job description in no way intends to list every task that this position will be asked to perform. In a distribution environment, this would be an impossible task as every day brings new challenges. However, this does list the normal job duties that will be performed on a regular basis.
QUALIFICATIONS:
High school diploma or equivalent.

Experience in receiving functions and Cycle Counting activities in a distribution environment.

PC Experience with Microsoft Office.

Must be physically able to hear, see, lift, bend, stoop, climb and reach in a warehouse environment

Must be able to read, write legibly, and perform basic math calculations.

Must be able to communicate with fellow employees and management on a professional level.

Must be willing to work holidays and overtime hours in a dynamic work environment.

Must be tolerant of hot and cold temperatures within the described work environment.
OPERATIONAL COMMUNICATIONS:
Must be able to read, write and understand English; being bi-lingual in Spanish is a plus. Must be able to establish and maintain effective working relationships with co-workers and Logistic Managers/Supervisors. Follow verbal and written instructions.
HEALTH AND SAFETY:
Adhere to safety policies and procedures in compliance with Berry's guidelines. Visually inspect warehouse area for tripping hazards, equipment safeguards, employees' safety, and adherence to policies and help to maintain compliance with housekeeping rules.
QUALIFICATIONS
To perform this job successfully, an individual must be able to perform each essential duty satisfactorily. The requirements listed below are representative of the knowledge, skill, and/or ability required.
EDUCATION and/or EXPERIENCE
Must be a H.S. graduate or have high school equivalent documentation and have previous forklift experience. Be dependable, reliable and mature enough to handle equipment safely and sensibly.
LANGUAGE SKILLS
Read, write, understand and communicate in English; ability to communicate in Spanish a plus.
MATHEMATICAL SKILLS
Ability to do functional math: (i.e. add, subtract, multiply and divide).
PHYSICAL DEMANDS
The physical demands described here are representative of those that must be met by an employee to successfully perform the essential functions of the job.
While performing the duties of this job, the employee is regularly required to talk and hear. Manual dexterity required with exposure to arm, wrist and back fatigue. The employee continuously uses their arms, hands and fingers to handle, grasp, hold, grip and squeeze. The employee routinely bends and lifts up to 50 pounds and climbs/descends stairs. The employee stands approximately 2 hours throughout the day and routinely walks the warehouse area to check production and consult with other employees. The employee routinely steps up 1 ½ feet and pulls themselves into the seat of a forklift. Operation of pallet jacks, lifting equipment and driving the forklift are essential to job responsibilities.
WORK ENVIRONMENT
The work environment characteristics described here are representative of those an employee encounters while performing the essential functions on this job. While performing the duties of this job, the employee is exposed to moving mechanical parts, palletized product in excess of 1,000 pounds stored in rack and floor locations, and loading/offloading operations of trailers and containers. The noise level in the work environment is usually moderate to very loud. The employee is continuously exposed to temperature variances from extreme heat during the summer to extreme cold during the winter. An essential part of this position is to work in
We are an Equal Opportunity Employer and do not discriminate against any employee or applicant for employment because of race, color, sex, age, national origin, religion, sexual orientation, gender identity, status as a veteran, and basis of disability or any other federal, state or local protected class.