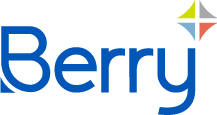 Job Information
Berry Global

QUALITY ASSURANCE TECHNICIAN

in

WAXAHACHIE

,

Texas
QUALITY ASSURANCE TECHNICIAN
Job ID: 7993

Functional Area: QUALITY & ISO

Position Type: Full-Time Regular

Relocation Provided: No

Shift: 12 Hour Night

Location: WAXAHACHIE, TX

Education Required: High School Diploma

Experience Required: Not Indicated
Summary:
Berry Global , headquartered in Evansville, Indiana, is committed to its mission of 'Always Advancing to Protect What's Important. Berry is a leading global supplier of a broad range of innovative nonwoven, flexible, and rigid products used every day within consumer and industrial end markets. Berry operates over 130 manufacturing facilities worldwide and employs over 24,000 individuals.
At Berry, we pursue excellence in all that we do and are always advancing to improve the way we work along with the products and services we provide. Our culture fosters trust and partnerships through appreciation, acknowledgement, and inclusion. At Berry, we are continuously improving to support our mission and exemplify our values of partnerships, excellence, growth, and safety. To learn more about Berry, visit berryglobal.com
PURPOSE:
The Quality Assurance Technician is responsible for performance testing of all films produced in the facility. The main focus is to insure high quality film for the customer while following specifications set by the company.
Duties and Responsibilities
Sample, test, and inspect film products as specified in the ISO procedures for Film Inspection and testing or provided by the QA Manager or QA Lead Tech

Document testing results per ISO procedures.

Evaluate returned film and determine validity of customers' complaint.

Monitor run conditions on extrusion lines daily.

Approve/reject film within the timeline established.

As requested perform any line condition audits for QA Manager or QA Lead Tech.

Maintain accuracy and integrity of the Returns and QA locations in JDE. Qualifications Knowledge and Abilities:

Excellent understanding of Quality Assurance concepts with respects to physical constructive testing, custom or stretch film manufacturing processes, and frequently used terminology all within an ISO controlled environment.

Good understanding of basic mathematical functions, proper data entry procedures utilizing company business/manufacturing software (JDE) and the effects errors can have on other departments within a manufacturing environment and inventory control concepts.

Ability to react quickly and objectively to change.

Demonstrate ability to utilize Microsoft Office products including Word and Excel proficiently and accurately. Must be able to regularly check and respond to email.

Strong organizational skills.

Must be able to read, write and understand English. Able to effectively communicate with all employees, management and outside vendors by telephone, in person and through written and verbal correspondence.

Demonstrate ability to responsibly maintain confidential and sensitive information.

Ability to work any shift or any day/night, as well as overtime before or after your regular shift with minimal notice.

Ability to understand and follow all safety, operational, and quality policies and procedures; including the use of required Personal Protective Equipment (PPE) and tools to assist in completing the job safely and efficiently.

Motivation to maintain a clean work area and plant.

Ability to communicate safety, cleanliness and quality issues to peers.

Ability to work effectively both independently without direct supervision, as well as within a team.
Physical Requirements
The physical demands described here are representative of those that must be met by an employee to successfully perform the essential functions of the job.
While performing the duties of this job, the employee is regularly required to talk and hear. Manual dexterity required with exposure to back fatigue. The employee continuously uses their arms, hands and fingers to handle, grasp, hold, grip and squeeze with exposure to arm, wrist and back fatigue. The employee routinely bends and lifts up to 50.
Work Environment
The work environment characteristics described here are representative of those an employee encounters while performing the essential functions on this job. While performing the duties of this job, the employee is routinely exposed to moving mechanical parts. The noise level in the work environment is usually moderate to loud. An essential part of this position is to work with production department. The employee is continuously exposed to temperature variances; extreme heat during the spring and summer months and cold temperatures during the winter.
Education: High School Diploma or GED
Work Experience: Minimum of 1 year in a custom or stretch film manufacturing quality assurance environment and be in good standing.
We are an Equal Opportunity Employer and do not discriminate against any employee or applicant for employment because of race, color, sex, age, national origin, religion, sexual orientation, gender identity, status as a veteran, and basis of disability or any other federal, state or local protected class.