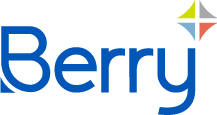 Job Information
Berry Global

MATERIAL HANDLER

in

WOODSTOCK

,

Illinois
MATERIAL HANDLER
Job ID: 7846

Functional Area: MANUFACTURING

Position Type: Full-Time Regular

Relocation Provided: No

Shift: 12 Hour Night

Location: WOODSTOCK, IL

Education Required: Not Indicated

Experience Required: None

Hours of Work: 6:45 pm - 7:00 am
RESPONSIBILITIES:
Perform assigned material and color changeovers.
Calculate production requirements to effectively complete material/color changes.
Operate gravimetric blenders.
Operate and maintain material granulators.
Clean machines of materials.
Verify set-point(s) of material(s) supplied to machine(s).
Optimize regrind usage at machine.
Return materials when not in use.
Assists in grinding of all scrap.
Relieve operators for assigned breaks
QUALIFICATIONS:
Ability to establish and maintain cooperative working relationships with co-workers.
Moderate organizational skills including the ability to complete multiple tasks simultaneously.
Ability to read Standard English text for requirements on travelers.
Perform effectively in environments with frequent workload changes and competing demands.
Able to use simple math to add, subtract, multiply, and divide to determine material calculations.
Visual acuity to identify color variation.
Make appropriate job decisions following standard policies and past precedents.
Verbal communication adequate to use a radio and or paging system to contact other co-workers in other areas of the complex.
Recognize an emergency situation and take appropriate action.
Ability to stand and walk for minimum of 7 hours during an 8 hour shift.
Ability to stand and walk for minimum of 11 hours during a 12 hour shift.
Ability to work in noise, fume, odor conditions, and dusty environments.
Hearing sufficient to recognize and respond to shouted warnings, alarms, and horns on fork-lifts.
Proficient skill in JDE to review Master Schedule production orders.
Able to frequently lift, push, and pull loads of no more than 35 lbs. without the use of assisting device.
Ability to safely operate a fork-lift in high traffic, low clearance areas while not posing a safety risk to others. Must not be at risk of sudden alterations in consciousness.
Able to climb ladders and steps safely without assistance. Must not be at risk of sudden alterations in consciousness.
We are an Equal Opportunity Employer and do not discriminate against any employee or applicant for employment because of race, color, sex, age, national origin, religion, sexual orientation, gender identity, status as a veteran, and basis of disability or any other federal, state or local protected class.